Welcome to Grace Baptist Church home page
We're glad you stopped by to see our progress. We are a new church founded in the teachings of Jesus Christ. As we grow and develop our ministries, this site will grow with us so please excuse us while we grow!

Service Times

Sunday School 9:30 AM
Sunday Service 10:30 AM
Wednesday Night 6:00 PM

---

Come Visit with us at our next Service!

​
To Enlarge the image, right click the image then select "View Image"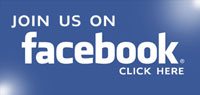 Location

41771 US Hwy 75
Snead, Alabama 35952​


Mailing Address

P.O. Box 693
Snead, Alabama 35952​